and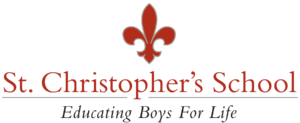 Present the

18th Annual Touch a Truck
Saturday, October 21, 2023
VIP Hour: 9:00 AM to 10:00 AM
General Admission: 10:00 AM to 3:00 PM
Richmond Raceway

VIP Hour: 9:00 AM to 10:00 AM
Individual Ticket: $17.00
Family Four Pack: $59.00
General Admission: 10:00 AM to 3:00 PM
Individual Ticket: $12.00
Family Four Pack: $42.00
A limited number of VIP tickets are sold. VIP tickets will sell out quickly. No VIP tickets will be sold at the gate. Only individual tickets are available for purchase at the gate the day of the event. No Family Four Pack discounts are given at gate sales. Children under one are free.
Advance ticket sales end the day prior to the event at 12:00 pm EST. No exceptions.
All tickets are non-refundable.
Touch a Truck provides the unique opportunity for children to explore vehicles of all types, including public service, emergency, utility, construction, landscaping, transportation, delivery, and just plain cool – all in one place! Children are allowed to touch their favorite vehicles, get behind the wheel, and meet the people who help build, protect, and serve our community. Crafts, games, and food trucks are also part of the day.

INTERESTED IN PARTICIPATING IN THIS YEAR'S EVENT?
TAT 2023 Sponsorship Packet – Interactive
TAT 2023 Sponsorship Packet – Printable
Contact our Touch a Truck Chair at touchatruck@jlrichmond.org
Stay Connected
Follow the Junior League of Richmond on Facebook and Instagram (@jlrichmondva) for more information on the 18th Annual Touch a Truck.
To have a question answered about Touch a Truck, please contact touchatruck@jlrichmond.org.
This event is a fundraiser for the Junior League of Richmond. The Junior League of Richmond is an organization of women whose mission is to advance women's leadership for meaningful community impact through volunteer action, collaboration, and training. Annually, this event raises over $75,000 to support the JLR and its community programs. More information on the JLR's community programs and becoming a member can be found at jlrichmond.org.