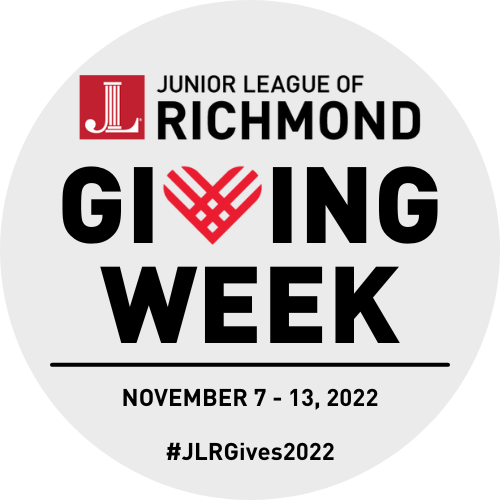 The Junior League of Richmond's Giving Week Campaign: The Junior League of Richmond's (JLR) Giving Week is a week-long awareness and fundraising campaign. Throughout the week, Junior League members harness the power of social media and spotlight our community programs and partners. Junior League members will highlight a different community partner each day of the week through both social media posts and "Done in a Day" volunteer efforts. 
This year, we have a very special giveback event with Mellow Mushroom in Carytown to increase our giving. We invite you to take the night off and support the JLR through this special event!
On Thursday, November 10, Mellow Mushroom on Cary Street will donate 15% of all food purchased by those supporting Junior League Giving Week (lunch/dinner and take-out/eat-in count!). 

From November 13-November 19, use code "JLR"  to receive 20% off your online order at papajohns.com for carry out or delivery and 10% of proceeds will go back to the JLR!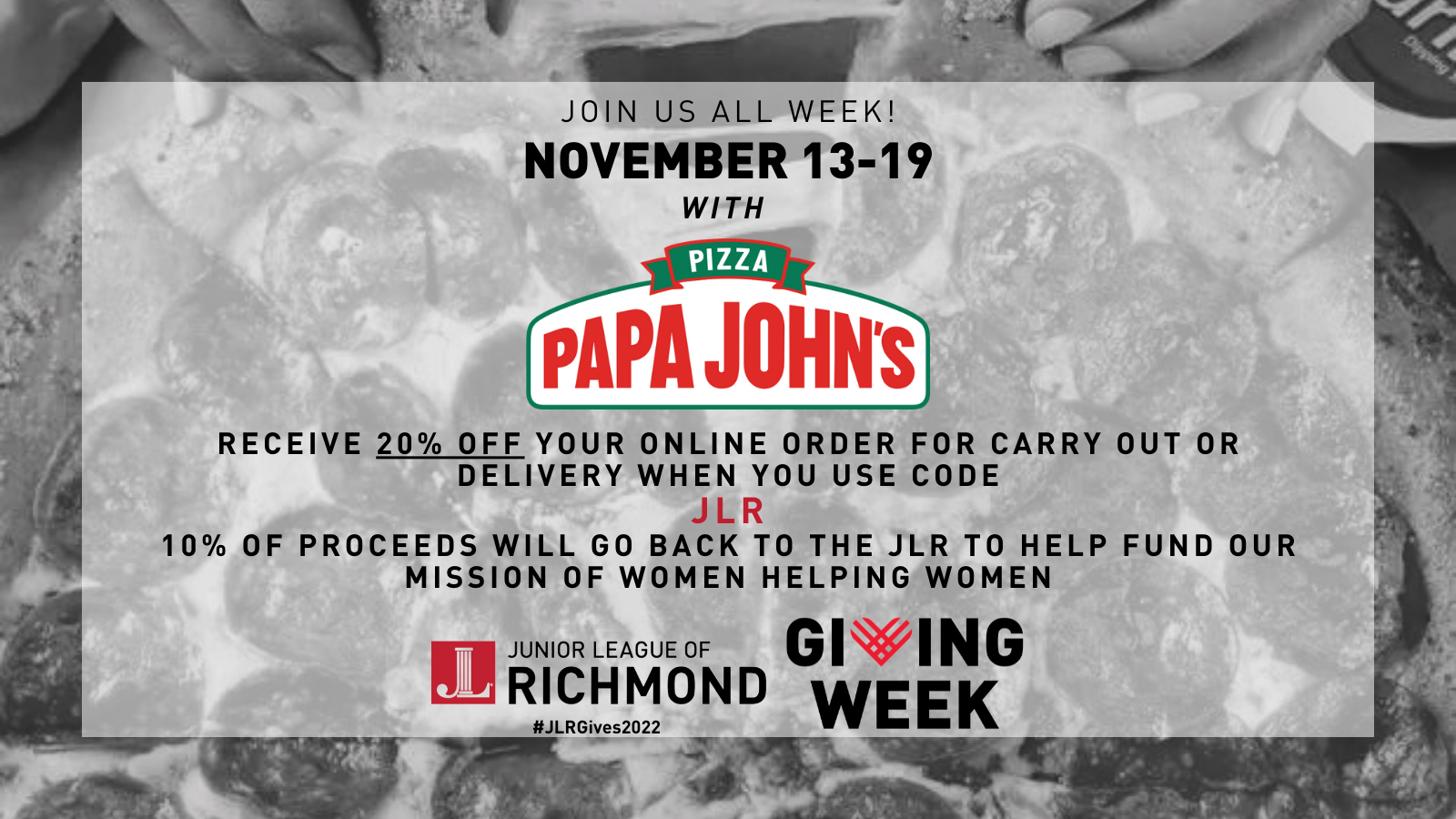 Our work with community partners underscore the JLR focus of "Women Helping Women". This year's funds will go to the Junior League of Richmond's Annual Fund which helps support our League's activities with community partners, provide an excellent volunteer experience, and support women throughout Richmond. 
Our goal this year is to raise $15,000!!
This event will occur between November 7-13, 2022.