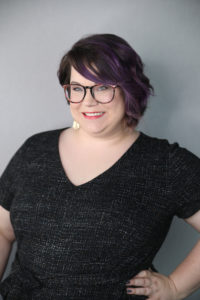 Jenna Casebolt
Clothes Rack Store Manager
Jenna became our Clothes Rack Store Manager in February of 2018 after 10 years of leadership with Gap, Inc. in Charlottesville, Virginia. She directs the daily operations of the Cary Street store, partners with the Clothes Rack and Retail Strategy Committees, and oversees brand-wide initiatives, social media, marketing, and much more. Jenna grew up in Madison Heights, Virginia and attended the College of William & Mary. She is a member of the Richmond LGBTQ+ Chamber of Commerce and volunteers with the Sorensen Institute for Political Leadership at the University of Virginia Weldon Cooper Center for Public Service. Visit her at the Cary Street store or at Rolling Rack events.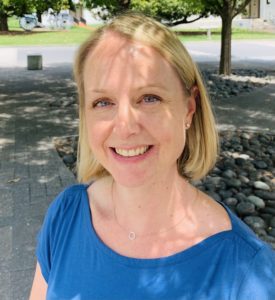 Ashley Hepp
Finance and Operations Manager
Over the last 20 years Ashley's professional experience has encompassed accounting, human resources, benefits and payroll for small to midsize companies in Charlotte, NC and in Richmond. She has enjoyed developing efficient procedures as well as leading these companies in formalizing policy. Currently, Ashley is responsible for the day-to-day accounting as well as strategic planning for the League, partnering with the Financial Committee to help educate members on League finances.
She has held various volunteer leadership positions with the Collegiate School Parents' Association Executive Board and has also enjoyed volunteering with Friends of the Homeless. She has three boys, a husband, and two dogs that keep her busy when she is not working or volunteering.
Ashley holds a BBA in Accounting from the College of William and Mary and also holds her Professional Human Resources certification.
Mary Moncure Spivey
Office Administrator & Social Media Coordinator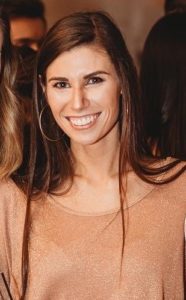 Mary Moncure started working for the League in May of 2021. After graduating from Collegiate School in Richmond, she graduated from the University of South Carolina where she studied hospitality and retail. She also has experience with social media management. Mary Moncure oversees the everyday of the League and is responsible for managing the accuracy of the donor/membership database, coordinating and processing payments and donations, generating data-driven reports, and providing membership guidance and assistance to the current and potential members of the JLR.
In her free time, Mary Moncure works for a locally owned women's online clothing store based in Richmond. She is a member of the Xcel gymnastics team and practices her tumbling at a local cheer gym.