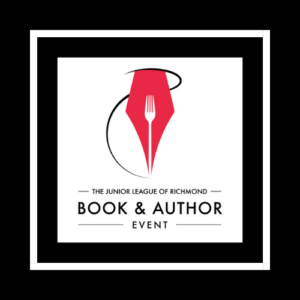 78th ANNUAL BOOK & AUTHOR EVENT
May 4, 2023
Presented by
The Junior League of Richmond will host our 78th Annual Book & Author Event on May 4, 2023 at 7:00 p.m. at the Virginia Museum of History & Culture. Book & Author is the longest running event of its kind in the country. Hosted once again by Bob Deans, this event will feature six distinguished authors. This year's Book & Author Event will allow you to discover new authors and books while supporting the Junior League of Richmond and its mission. The Virginia Museum of History and Culture is not a sponsor of this event.

This year we are proud to present our participating authors and their books:
Rachel Beanland – The House is on Fire
Colleen Cambridge – Mastering the Art of French Murder: An American in Paris Mystery
Sandra Kitt – The Time of Your Life
Matt Moore – Butcher on the Block
Colleen Oakley – The Mostly True Story of Tanner & Louise
Saket Soni – The Great Escape: A True Story of Forced Labor and Immigrant Dreams in America
Tickets are on sale now!


This year's Event will have a hybrid format with in-person and virtual tickets. The in-person Event begins with cocktail hour and heavy hors d'oeuvres at 6:00 p.m., followed by the authors' presentations at 7:00 p.m. Tickets for the in-person Event are $75 each.
The virtual option will be broadcast live beginning at 7:00 p.m. Tickets for the virtual event are $30 each. If you are unable to attend the Event on May 4, 2023, you may purchase a virtual ticket and will be sent the recording after the Event. You will be sent an email with viewing and login instructions and technical FAQs the week before the Event. The Event can be viewed from a browser, tablet, or mobile phone.
Tickets are non-refundable.
JLR is proud to partner with Fountain Bookstore once again for all of our book sales! We are so thankful for Fountain's support of our Event and the JLR throughout the years. Please consider purchasing your books through the "BUY TICKETS HERE!" button above to support both the JLR and a local small business!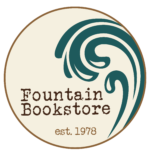 The Junior League of Richmond is excited to announcement the return of the annual luncheon. There will be two luncheons held the day of the Event. The first luncheon will be held at Blue Willow Tea Room and will begin at 11:30 a.m. and will feature special appearances by authors Rachel Beanland, Colleen Cambridge, and Sandra Kitt. The second luncheon will be held at Sam Miller's Restaurant and will begin at 1:30 p.m. and will feature special appearances by Matt Moore, Colleen Oakley, and Saket Soni. Tickets for each luncheon are $50 per person.
For a look back through the years, watch our video!
Thank you to our sponsors for making this event possible! 
INTERESTED IN PARTICIPATING IN THIS YEAR'S EVENT?
For information on sponsorship opportunities, please click here.
STAY CONNECTED
Follow the Junior League of Richmond on Facebook and Instagram (@jlrichmondva) for more information on the 78th Annual Book & Author Event. If you have any questions, please contact bookandauthor@jlrichmond.org. 
Each spring this event raises funds to support the mission of the Junior League of Richmond (JLR). The JLR is an organization of women committed to the mission of promoting voluntarism, developing the potential of women, and improving the community through effective action and leadership of trained volunteers.
Subscribe to our mailing list
*insert email address below*

Thank you to our 2023 Book & Author Sponsors!
PRESENTING SPONSOR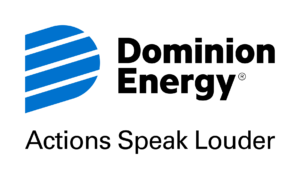 HOTEL PARTNER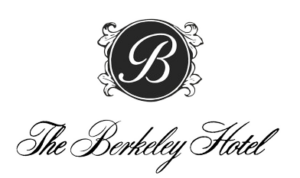 MEDIA PARTNER



READER'S CIRCLE