Thank you Style Weekly readers for voting us Richmond's #1 Thrift Store for the second year in a row!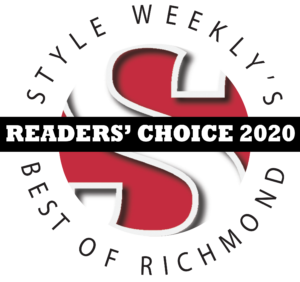 CARY STREET AND STRATFORD HILLS NOW OPEN 7 DAYS A WEEK!
Per Virginia Executive Order No. 63, a face mask which covers both the nose and mouth is required in public spaces. Masks are required to shop at The Clothes Rack. Do not enter if you have fever, symptoms of COVID-19, or have been exposed to COVID-19 in the past 14 days. During contactless donation drop-off, please wear a mask when other donors or staff are present in the donation drop-off area. Thank you for keeping our staff and your fellow customers safe from COVID-19 by wearing a mask, maintaining a 6-ft distance from those outside your party, and observing all posted instructions. For more information about Virginia Executive Order No. 63 and Phase Three Reopening "Safer at Home" visit the Virginia Department of Health website here.
Don't miss out on sales and special events!
About The Clothes Rack:
The Junior League of Richmond (JLR) operates two stores that generate funds for JLR programs in our community and membership training.  Sales are made possible entirely by the generosity of donations of clothing, household items, and furnishings by our members and the community at large.
Since opening its doors over 70 years ago, The Clothes Rack quickly grew to become the Junior League of Richmond's #1 fundraiser.  In the last 25 years, The Clothes Rack has returned more than $2 million to the Richmond community.  While our community programs funded by The Clothes Rack's profits have been diverse over the years, the goal of the store has always been the same – to provide new and nearly new merchandise at affordable prices to the community.
Donations:
We love and appreciate your donations. In fact, we could not do it without you! The Clothes Rack accepts apparel, accessories, household goods, jewelry, home decor and light furniture. We accept all brands as long as they're in good condition. From Target to Talbots to Trina Turk – we'll turn your donations into funds to support RVA through the volunteer efforts of the Junior League of Richmond.
Review our donation guide to see which items we do and do not accept.
Contactless donation drop-offs are available during designated hours only. For large donations (more than 5 large containers or particularly heavy items) please call ahead. Tax receipts available upon request.
Partnerships:
Is your club or business looking for ways to support the local community? Partner with us for a clothing drive!
Are you a small business or boutique that needs a home for their off-season or clearance items?
Email us at theclothesrack@jlrichmond.org