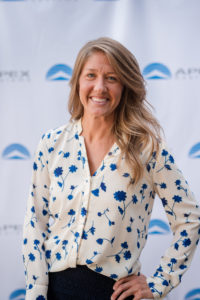 Welcome to the 2021-2022 League Year!
It is with great excitement and anticipation that I begin this year as your 96th President. While the past year offered us challenges, it also gave us the unique opportunity to reflect and evaluate our priorities and determine how we invest our time and our talent. Our League continued to stay engaged, educated, and empowered, finding new and creative ways to serve our community and focus on our mission. So, while we continue the celebration of our 95th year, in true JLR fashion, we also begin the work that will take us to our centennial.  
We are not the same League we were in February 2020, we are not the same women we were, and just like our world evolves, so must our organization. I'm passionate about examining and exploring all aspects of the Junior League of Richmond – no longer will you hear, "we've always done it this way". We honor the past, but push forward to our future. With the launch of new community programming and as the world begins to open its' doors, it's time to reengage and shift our focus back to the work we do in the greater Richmond community.
Back to basics – my hope is that over the course of this year, you each remember your "why". Why you joined this organization, and what you ultimately wanted to get out of this experience. Evaluate if that has happened yet. If not, what changes need to be made so that you can fully appreciate the opportunities in front of you? We are nothing without our Membership – we are a passionate and devoted force to be reckoned with. Our training is second to none, and we bring a diverse skill set and background. Simply said – we are excellent volunteers. 
So here's what I can promise you: I'm going to make mistakes, and when I make those mistakes I hope you will hold me accountable. The wonderful thing about our League is that it is a safe place to fail, and we are women who offer a tremendous amount of grace. We are all on this journey together, and I look forward to learning from and with each of you. I hope that you approach each service opportunity with the mindset of gaining something from it. If you put in the effort this experience will reward you ten times over. It is an honor and a privilege to serve alongside each of you. I can't wait to see where we are a year from now.
Yours in Service,

Christa Schulenburg
President, 2021-2022