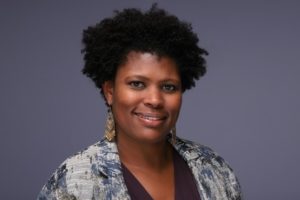 Welcome to the 2019-2020 League year!
Empowering women. Strengthening communities. Improving lives. These are six words that have effectively defined the Junior League of Richmond, its members and its work for the past 93 years.
I am excited, humbled and ready to get to work on behalf of all of our donors, community partners and members as we enter our 94th year.
When I joined the League, I never expected I would be the second woman of color to step into the role as President of the Junior League of Richmond. We are a league increasingly devoted to diversity and inclusion with unstoppable women from many walks of life. And together we league.
As President, I'd like to focus on the theme of volunteer, lead and inspire. I'm passionate about developing our members to be premier leaders and paying it forward. I'm laser focused on ensuring our volunteers are making a measurable impact on the greater Richmond community and are proud to share this with others. I want to inspire all of our members to live their best League life – whatever that may mean to them.
I have a few goals for the 2019-2020 League year:
Develop a new strategic plan
Be intentional about leadership development for our members and our community
Keep our members engaged
Be visible and impactful in the community, which includes selecting our new community focus area
Leave a legacy within League and the greater Richmond community
I would like to send a huge thank you to our members for their service and for trusting me to lead as President of the Junior League of Richmond.  I encourage you to join us as a member, donor, community partner or supporter as we continue our work to empower women, strengthen communities and improving lives within the greater Richmond community.
Here's to 2019-2020 being an amazing year!
Savon S. Sampson
President, 2019-2020
President's Speech at the May 2019 General Membership Meeting