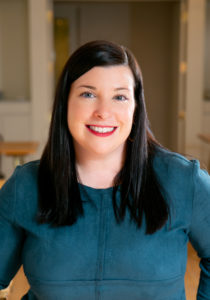 Dear Junior League of Richmond Members,
During last week's GMM, I was continuously in awe over the work we've accomplished during the past year.  From establishing life-changing grants worth $475,000 to outstanding organizations like the YWCA, YMCA, and REAL LIFE, to welcoming 24 new members, and exceeding revenue goals with our fundraisers, the last year has surpassed expectations.  Given all that we have accomplished, the bar is raised high for the new League year.  This year's theme of Women Leading Locally sets the tone for our ambitions and the pursuance of new goals and initiatives.  
The momentum we've created will help propel us forward, making us and our mission unstoppable.  By exploring new ways to cultivate and expand relationships with community partners, we continue our important work of supporting, advocating for, and empowering women throughout the Richmond region.  In taking a deep dive into JLR's value proposition for members, we ensure member satisfaction, higher rates of recruitment and retention, deeper engagement, and overall sustainability.  And, in adoption of AJLI's new mission statement, we have the opportunity to modernize how we see ourselves and how we're viewed by the broader community.  My call to action for each of you is to be involved, find your passion within JLR, and be committed to making a difference in the community.
The League has given me innumerable opportunities to learn, lead, make friends, and establish a sense of belonging.  I hope this year ahead provides similar ways to connect and develop that same feeling of allegiance.  Our organization is unique and special, and would not exist without you, our members.  Thank you for the time away from your families, the donations you generously make to the Annual Fund, and sharing the skills you've cultivated personally and professionally to better JLR.  There is so much strength in our members and what you give to the League is always appreciated.
It's an honor and such a privilege to serve as the President of the Junior League of Richmond in our 97th year.  This is not my year, but our year, and I look forward to collaborating closely with you to make this our greatest year yet.  Our legacy is always evolving, and each new year brings opportunities to increase our impact.  Please join me in leading locally, to engage with the community, improve our organization, and develop our personal potential.
Thank you and I look forward to an incredible new League year!
Forever yours in service,
Jenn Keegan
JLR President, 2022-2023